Touching Our Hearts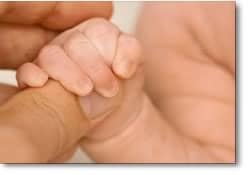 Writings
Agenesis of the Corpus Callosum
A letter to parents
Saints Among Us
By Rick Santorum
Forever Her Perfect Boy
By Lane DeGregory, Times Staff Writer
Carly, When I Think of You
By Carly's mom
A Letter To My Cousin
By Shannon
Trisomy Angel
By Peter Baklinski
Peter's Story (2013)
By Mary Kellet
Tim Carney
An awful loss, a beautiful life, a daunting task
A Prayer Answered
By Mary Kellet
The Value of "Imperfect" Children
And why aborting them is wrong.
The Blessed Life of Simon
Detailed in a book
A Doctor's Ministry
Bridging science and spirit
Lane Hauber's Story
Written by his father, Alex
The Devastating Choice
By Molly Myers
Ean's Eulogy
Written for his sister Gianna
God's Grace From Heaven
Kate's poem for Gianna's Burial
Even The Smallest Person
Aaron's early birth story
I Am The Face Of Trisomy 18
A poem by Alisha Hauber
In Honor Of Caleb
Posted by Patricia Tillis Caldwell
God Lives Under The Bed
Downloadable story (.docx)
Pediatrics Ethics
An article by MR Mercurio
Heaven's Child
A poem by Katherine Eby
Austin Beats The Odds
A family's medical journal
The New Eugenics
Article by Dr. Marie Hilliard
Beatitudes for Disabled People
By Marjorie Chappell.
A Special Day In Heaven
A Poem (author unknown)
Twin To Twin Transfusion Article
Article featured in Kentuckian Healthy Woman
Little Sisters Disciples of the Lamb
A religious community in France specifically established for Sisters with
Downs Syndrome.
Miracle Meagan
An article in the Elburn Herald
What Makes a Mother
A Poem by Jennifer Wasik
Meet the Miracle Baby
The story of little Georgia Grace
Misgivings
Article by Barbara Farlow, Mom to Annie
Welcoming a Child Destined Soon To Die
From "The Catholic Key" Blog
Thoughts of Gianna…
A mother writes of her love
The Child Lives
A poem by Mother Angelica
All Miracles
A blog filled with stories of hope
A Friend Shares Her Thoughts…
…about Amanda who has Trisomy 18
God Sent to Me an Angel
A poem by Paul Dammon
The Special Mother
by Erma Bombeck
God's Great Idea
A Pastor's perspective
Death With Dignity
A mother ponders her son's short but beautiful life
A Leap Of Love
Adoptions of Children with Down Syndrome are on the Increase, according to the Washington Post
Haunted By My Lost Son
A mother discusses her regrets
Johnny's Story
Pro football coach shares his son's story
A Sister's Perspective
"My brother is not a burden"
Campaign Snapshots
News & Commentary on Disability Issues
The Value Of These Precious Lives
An article written for the Pioneer Press
Facing The Fears of an Adverse Prenatal Diagnosis
An article written by Celebrate
Life magazine
Tribute To Mary
A mother's eulogy for her precious daughter
Pope Benedict XVI's Cousin
The Pope's opposition to euthanasia is personal, having a cousin with Downs
who was taken by the Nazis.
Daughter will be loved…
By Andrew and Louise Novecosky
Compassion Deficit Disorder
By Kathy Ratkiewicz
Austin The Evangelizer
Words of wisdom by Father Bob
A Mother's Day Letter To Luke
A mother's touching letter to her son, concluding with a prayer for comfort
A Mother's Journal
More than 20 pages of one mother's insights and honest reflections through
her brave journey (last updated 12/13/07)
Peter's Story
Written for US Conference of Catholic Bishops
Letter To A Friend
Ricky's mother shares her heart
Peter's Poem
A poem with love from Peter's big sister
Hope In The Valley Of Tears
Finding redemptive purpose in our suffering
Lucas Jacobson
How a special needs child impacts those around him.
A Mother's Crown
A touching and inspirational poem
The Journey
A mother writes from the perspective of her little one, diagnosed with Trisomy 18.
From a mother who has lost two children and a nephew to anencephaly.
Letter to an Abortion Clinic
A letter to an abortion clinic by one of its clients.
Annie's Story
One woman's story about her Trisomy 13 – affected daughter, Annie
Anthony's Eulogy
A father's eulogy for his son
The Torch of Love
One woman's story of how she was touched by a special child
Media

Kathleen Rose
T-13 Video on YouTube
Nothing is Wasted
T-13 Video by Christina Dufek
Twin Transfusion
YouTube video
My Name Is Simon
A little boy with T-18
John Paul Robert
Video memorial
A Symphonic Dream
Video by Karl Kohlhase
A Child With Downs Syndrome
Changes the Family Forever
Brotherly Bond
Connor and Cayden (with cerebral palsy)
10 Year Old Blind Autistic Boy Sings
"Open the Eyes of My Heart"
Krista Horning's Testimony
How do I live with disability?
John Paul-Ours For A Time
A mother talks about her son with anencephaly
Our Story of Kannon
Kannon's story on YouTube
If You Have A Pulse You Have A Purpose
Jonathan's story on YouTube
Parents Fight For Son's Medical Rights
The struggle of Lane Hauber's parents
Celebrate Everything–A Tribute To Caleb
YouTube video celebrating the life of Caleb who had T-18
Rick Santorum–Family
YouTube video by Senator Santorum
Conjoined Twins
Video about Stefan and Tyler Delp
Changing The Label– Video
YouTube video advocating support for T-13 and T-18 families
One Extra Chromosome
Introducing many children who proved the doctors wrong
An Extra Special Missionary
Narrated by the mom of a child with special needs
Bryce Daniel
Video on Wisconsin Right To Life
When A Baby Dies
A grieving mother ponders the question: "How are you doing?"
A Bittersweet Journey (video)
Video in honor of Matthew Benjamin Spadoni
Patrick Henry Hughes
A young man overcomes his "disabilities" as he explores his extraordinary
musical gifts–The Music of Opportunity
Faces  of Trisomy
Video set to the song "Ordinary Miracle"
Maddy Curtis
Audition on American Idol
Zakk Our Angel
A video tribute by the parents of Zakk Anthony Devlin
My Redeemer Lives
A father, a son, a triathalon, and the power of Christ within
A Tribute to Lucas
Baby Lucas had Trisomy 18
In Memory of Braylen Merck
Braylen had been diagnosed with multicystic kidney disease
Choosing Thomas
Touching Trisomy 13 video
Flores de Marcela Video–part I
(click on right arrow for English subtitles)
Flores de Marcela Video–part II
(click on right arrow for English subtitles)
Gunner Health Care
Parents concerned about national health care program
I Have a Voice
Video for Downs Syndrome awareness
Angel Jody Michael
Video in memory of precious baby Jody
God Doesn't Make Mistakes
Beautiful Down's Syndrome song and video
From the Heart of a Parent
A collection of short videos of families who have been comforted by Now I Lay Me Down To Sleep (photography)
Now I Lay Me Down To Sleep (video)
Video created for families facing Trisomy
Luke's Slideshow.ZIP
Slideshow created for Luke (ZIP DOWNLOAD)
Calling All Angels
Video created by the parents of Zion-Grace Elizabeth Larson (anencephaly)
Trisomy 18 and Living (Kayden, age 7)
Photo montage of Kayden, who is now 7 years old, living with Trisomy 18 and
full of smiles
Mieko
Video in honor of Mieko who had Trisomy 18
20 Iron Man's
News flash covering a Texas man who is attempting to complete 20 Iron Man marathons in one year to raise awareness for Trisomy
Zion-Grace
A multimedia website created by the loving parents of Zion-Grace Elizabeth who
passed away on 4-15-08
Fearfully & Wonderfully Made
Prolife music video on YouTube
Give Me A Chance
Prolife song and video by Karl Kohlhase
Hidden Treasures
A support site for families on the Trisomy 21 Journey, featuring a powerful
video montage
YouTube Video
Austin's parents created a personalized video for the song, "Down The
Road Of Bittersweet"
A Prayer Shower
A downloadable PowerPoint presentation (about 5MB). You are invited to download
the presentation, change the names and use it for your own Prayer Shower. Save this file to your desktop before opening it.
WCCO story
WCCO story about reporter Maya Nishikawa's daughter, Mieko, who has Trisomy 18.