News
Prenatal Partners for 2022 Life Annual Banquet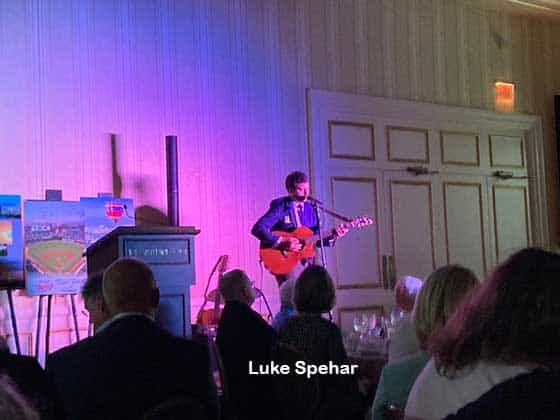 Update 2022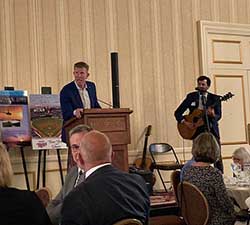 After two years of not being able to have an in person banquet we were blessed to have a wonderful and successful banquet at the beautiful and historic Saint Paul Hotel. Matt Birk did a fantastic job as our Master of Ceremonies. Matt is so engaging and funny and we are so blessed by him and his beautiful wife Adrianna.
A great musician, Luke Spehar, entertained us. He sang, played his guitar, told stories and helped Matt with the Live Auction. Luke is so talented and all enjoyed his concert. We were so blessed he was with us.
Tim and Jodi Sandquist shared the their journey with their precious daughter Amelia who had trisomy 18 and heart defects. Sweet Amelia lived three beautiful days being loved and treasured by her family and friends. The impact of her life was huge and still continues as her parents help others. Jodi and Tim's faith was an inspiration to everyone!
Our Peter Kellett Angel of Light award went to Frank and Marta McClanahan. They are blessed to be parents of Kayden who is 21 years old with trisomy 18. Marta has helped hundreds of families find hope and has shared her knowledge of trisomy 18 and the truth about the gift these children are to so many. Marta and Frank and their family have been a bright light for families all over the world and are truly Angles of Light!
We are so grateful to all of our supporters, volunteers and families and to all who pray and work to promote the gift of life! Please pray for us and the families we serve and know that you are always in our prayers too!